Welcome to Scrover, possibly the first Scratch 1.4 or 2.0 Revival!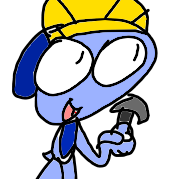 Current Version: Ver 0.3.7 Alpha
Currently, this site is currently under construction, and is in Alpha stage. Signs ups, Shared Projects and other features will be coming soon!
Voting now has ended, but it is a tie. So, we are trying to aim to bring back 2.0, first.
Want to help complete Scrover? Check out the link here!
For now, check out our pages so far!
About us
Sources used
The Story of Scrover
Unfunctional Web Pages - Only for what's coming soon and displaying reasons
Scrover's Admin Account Test
Scrover's Ideas Page Test
The tutorial above CAN be followed, but we putted this here because we're not sure about the client we're going to use.
Scrover Badges
The page exists, but the badges (for now) are unfunctional.
Scrover Offline Editor Download Page
We might use Adobe Air or another tool to convert swf files to exe files.
Things to complete:
Things that are completed can be located at the Annoucement page above.
Add features, such as Sign ups, Logins, Generate Project IDs, bans, etc.
Make a uploading server, smilar to Scratch's existing
Add and Modify the Scratch 2.0 client, which can possibly be found on the gifthub source code and other necessary pages (See sources above for details)
Add custom blocks in the modified client, such as Video-blocks (no more .GIFS and audio seperately?)
Three extention project support (.sb, .sb2, .src2)
Add Scrover's Online Client for Developer release for now
Release the Mega Source Pack for developers to complete
We are not affiliated with ANYTHING relating to Scratch. Its replicated design of Scratch 2.0 web interference is by the team.